Ski Apartments In Belvedere Holiday Club
Found 1 holiday rentals in Belvedere Holiday Club.
Bulgaria
>
Pirin/Rhodope Mountains
>
Bansko
>
Belvedere Holiday Club
The Belvedere is a fabulous complex of luxurious apartments offering a range of superb leisure facilities for your total holiday pleasure. Ideally located just a short walk to the gondola, ski & board hire, resturants, shops, bars and supermakets.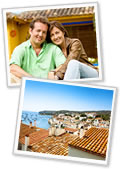 Advertise your property on this page
Be the first property to be listed on this page - instant online activation.
Click here to register >
Testimonial
"I've just got my first booking through Alpha Holiday Lettings. I really like this site - it has big photos, is clear, easy to use and Tom is very helpful. I look forward to many more bookings with you!"
Maureen McCowen, Property 11214