Villas In Corralejo
Found 4 holiday rentals in Corralejo.
Canary Islands
>
Fuerteventura
>
Corralejo
>
Residencial Las Dunas
las dunas corralejo : One bedroom apartment in corralejo fuerteventura within easy walking distance of bars, shops, restaurants, beaches and surf beaches. The perfect self catering holiday accomodation for a relaxing holiday on the Canary islands
Canary Islands
>
Fuerteventura
>
Corralejo
> Pergolas III
These newly built 3 bed, 2 bath luxury villas with private heated swimming pool (from October to March), parking, sun terrace and BBQ are situated in the urbanisation of Corralejo Playa (beach area) on the Canary Island of Fuerteventura.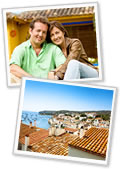 Advertise your property on this page
Be the first property to be listed on this page - instant online activation.
Click here to register >
Testimonial
"I've just got my first booking through Alpha Holiday Lettings. I really like this site - it has big photos, is clear, easy to use and Tom is very helpful. I look forward to many more bookings with you!"
Maureen McCowen, Property 11214