Villas In Ayia Marinouda
Found 1 holiday rentals in Ayia Marinouda.
Cyprus
>
Paphos District
>
Paphos
>
Ayia Marinouda
> 8240 ayia marinouda village
4 bedroom ensuite,private pool,pool shower,kiosk with skydigital tv and stereo music player,4 verandas,sundeck,2 car ports,central heating for winter time,5 airconditions for summer time,upvc windows for soundproof and thermal insulation many more...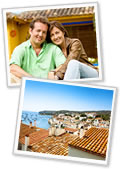 Advertise your property on this page
Be the first property to be listed on this page - instant online activation.
Click here to register >
Testimonial
"I've just got my first booking through Alpha Holiday Lettings. I really like this site - it has big photos, is clear, easy to use and Tom is very helpful. I look forward to many more bookings with you!"
Maureen McCowen, Property 11214