Villas In Rodney Bay
Found 2 holiday rentals in Rodney Bay.
St. Lucia
>
Gros Islet
>
Rodney Bay
> Bonne Terre
SunWest Villa's "Bestseller" Coyaba -two bedroom villa - comes complete with full open concept kitchen, air conditioning, cable tv, cell phone, wireless internet, laundry facilities, private terrace with views of Caribbean Sea, maid service.
St. Lucia
>
Gros Islet
>
Rodney Bay
> Rodney Bay
Situated in a quiet leafy road in the Tourist Mecca of Rodney Bay, close to the Shopping Malls, Stylish Restaurants, Bars and Beautiful Beaches. A few minutes walk to Rodney Bay Marina and close to Beausejour Cricket Ground, St. Lucia Golf Course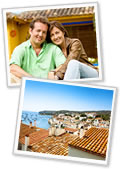 Advertise your property on this page
Be the first property to be listed on this page - instant online activation.
Click here to register >
Testimonial
"I've just got my first booking through Alpha Holiday Lettings. I really like this site - it has big photos, is clear, easy to use and Tom is very helpful. I look forward to many more bookings with you!"
Maureen McCowen, Property 11214