Villas In Hampton Lakes
Found 1 holiday rentals in Hampton Lakes.
USA East Coast
>
Florida
>
Orlando Disney Area
>
Davenport
>
Hampton Lakes
FANTASTIC 5 Bed 4 Bath (3 ensuite) Luxury Villa with Private SOUTH FACING Heated Pool/Jacuzzi GAS BBQ Fully Furnished Games Room 8x4 SLATE BED POOL TABLE PS2 VCR DVD CD 52' Cinema Cable TV with PREMIERSHIP FOOTBALL Computer Suite with WIFI BROADBAND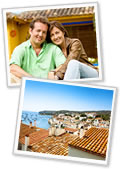 Advertise your property on this page
Be the first property to be listed on this page - instant online activation.
Click here to register >
Testimonial
"I've just got my first booking through Alpha Holiday Lettings. I really like this site - it has big photos, is clear, easy to use and Tom is very helpful. I look forward to many more bookings with you!"
Maureen McCowen, Property 11214