Villas In Los Angeles
Found 2 holiday rentals in Los Angeles.

USA West Coast
>
California
>
Los Angeles
>
Malibu
A luxurious estate perched high above the mountain in Malibu with sweeping views of the Pacific ocean and the Malibu coastline. Boasting nearly 6,000 square feet of living space, this six bedroom, five and one half-bath estate provides luxury
USA West Coast
>
California
>
Los Angeles
>
Venice Beach
Wonderful and all recently renovated 3500 square foot 5 bedroom 3.5 bath Hollywood Hills 1920's restored Spanish Home. Situated in the historic Beachwood Canyon area of the Hollywood Hills which is located under the world famous Hollywood sign.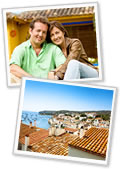 Advertise your property on this page
Be the first property to be listed on this page - instant online activation.
Click here to register >
Testimonial
"I've just got my first booking through Alpha Holiday Lettings. I really like this site - it has big photos, is clear, easy to use and Tom is very helpful. I look forward to many more bookings with you!"
Maureen McCowen, Property 11214