Villas In Ojai
Found 1 holiday rentals in Ojai.
USA West Coast
>
California
>
Ventura County
>
Ojai
From the furniture to the abundant stone and woodwork, much of what you see at Calliote Canyon has been handcrafted and created to promote health and well-being. It embodies authenticity and tranquility, sophistication and attention to detail.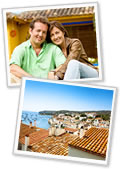 Advertise your property on this page
Be the first property to be listed on this page - instant online activation.
Click here to register >
Testimonial
"I've just got my first booking through Alpha Holiday Lettings. I really like this site - it has big photos, is clear, easy to use and Tom is very helpful. I look forward to many more bookings with you!"
Maureen McCowen, Property 11214