Villas In Gran Canaria
The option of choosing to stay in self-catering holiday lettings in Gran Canaria can be more affordable than package holidays. The great weather, sandy beaches and warm hospitality welcomes over 3 million visitors each year. Many apartments and villas in Gran Canaria are in convenient locations making it ideal for beaches, bars, restaurants, shops and other activities and trips.
Found 8 holiday rentals in Gran Canaria.
Dragon Club II – Playa del Ingles – Gran Canaria Spacious and quiet park with lots of privacy, situated in the centre of Playa del Ingles in walking distance of the beach. There are 3 large swimming pools, each with a seperated baby-pool, surrounded by 51 detached bungalows and much tropical vegetation. There are 2-person bungalows (45 square meters with 1 bedroom and 2 beds) and small 4-person bungalows (55 square meters with 2 bedrooms and 4 beds, and 1 bathroom) and big 4-person b
Situated in serene and stunning surroundings Club Vista Serena is a friendly and relaxed resort where you will feel at home the moment you walk through the door.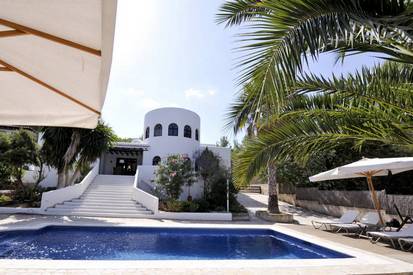 Property ID: 122267
Lovely villa with beautiful outside dining area near San Augustin!
Spacious self-catering holiday home (5 sleeps) in the stunning Valley of Agaete. From €50 per night our home offers you an ideal and affordable place to relax in a tranquil environment.
Los Porches is a perfect place for a relaxing family holiday. In the complex you will find a beautiful tranquil atmosphere with all the usual facilities available.
10 Minutes to Beach, 8 Minutes Walk to Golf Course
Apartments situated in Gran Canaria. The Canary Islands are located in the clean fresh Atlantic Ocean about 70 miles off the north-west coast of Africa. They lie approximately on latitudes between 26 degrees N and 28 degrees which is halfway to the equator from the UK, giving them an all year round tropical climate. The islands present a truly remarkable variety of scenery - rugged mountains, pine groves, lush banana and sugar plantations, lunar landscapes and tomato fields. The coastlines var
This complex is quiet, despite being situated in the centre of Playa del Inglés
We found 8 holiday rentals in Gran Canaria.