Villas In Gran Canaria
The option of choosing to stay in self-catering holiday lettings in Gran Canaria can be more affordable than package holidays. The great weather, sandy beaches and warm hospitality welcomes over 3 million visitors each year. Many apartments and villas in Gran Canaria are in convenient locations making it ideal for beaches, bars, restaurants, shops and other activities and trips.
Found 4 holiday rentals in Gran Canaria.
Dragon Club II – Playa del Ingles – Gran Canaria Spacious and quiet park with lots of privacy, situated in the centre of Playa del Ingles in walking distance of the beach. There are 3 large swimming pools, each with a seperated baby-pool, surrounded by 51 detached bungalows and much tropical vegetation. There are 2-person bungalows (45 square meters with 1 bedroom and 2 beds) and small 4-person bungalows (55 square meters with 2 bedrooms and 4 beds, and 1 bathroom) and big 4-person b
Apartments situated in Gran Canaria. The Canary Islands are located in the clean fresh Atlantic Ocean about 70 miles off the north-west coast of Africa. They lie approximately on latitudes between 26 degrees N and 28 degrees which is halfway to the equator from the UK, giving them an all year round tropical climate. The islands present a truly remarkable variety of scenery - rugged mountains, pine groves, lush banana and sugar plantations, lunar landscapes and tomato fields. The coastlines var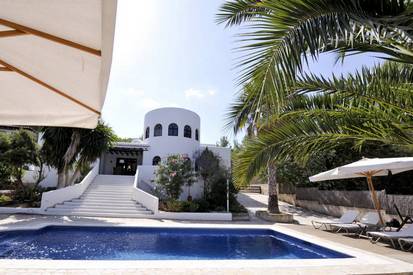 Property ID: 122267
Lovely villa with beautiful outside dining area near San Augustin!
10 Minutes to Beach, 8 Minutes Walk to Golf Course
We found 4 holiday rentals in Gran Canaria.