Villas In Luxor
Found 2 holiday rentals in Luxor.
Egypt
>
Nile River / Valley of the Kings
>
Luxor
> Luxor
Idyllic location for a perfect holiday in a 2 bedroom apartment in Luxor with a private promenade to relax and unwind. Swimming pool and beautiful gardens and staff to help you enjoy your time in this place of history and intrigue
Egypt
>
Nile River / Valley of the Kings
>
Luxor
> Alawamia
Three luxury 2 bedroomed apartments on the East Bank with all the facilities needed for a self catering holiday in Luxor,secluded swimming pool on ground floor and roof terrace with panoramic views of the surrounding countryside and West Bank Hills.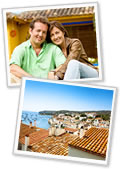 Advertise your property on this page
Be the first property to be listed on this page - instant online activation.
Click here to register >
Testimonial
"I've just got my first booking through Alpha Holiday Lettings. I really like this site - it has big photos, is clear, easy to use and Tom is very helpful. I look forward to many more bookings with you!"
Maureen McCowen, Property 11214