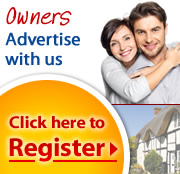 Featured Holiday Rentals
Whether you are choosing a holiday rental property or considering advertising with us, we are here to assist.
Contact Us
Online Contact Form
If you have any questions, comments or require any assistance, you can contact us by using the form below. Our support team will respond within 24 hours.