Apartments In St Leonards
Found 5 holiday rentals in St Leonards.
Australia
>
New South Wales / Sydney
>
Sydney
>
St Leonards
Stylish and elegant 2 Bedroom apartment located in the heart of St. Leonards. Being only minutes away from St. Leonards Forum and Station, this apartment is ideally located being close to restaurants, transport and shops.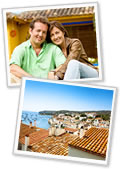 Advertise your property on this page
Be the first property to be listed on this page - instant online activation.
Click here to register >
Testimonial
"I've just got my first booking through Alpha Holiday Lettings. I really like this site - it has big photos, is clear, easy to use and Tom is very helpful. I look forward to many more bookings with you!"
Maureen McCowen, Property 11214