Ski Apartments In The Three Valleys
The Three Valleys it self has many smaller resorts within it and with over 200 ski slopes ranging from beginners slopes to advanced slopes you will be spoilt for choice. With excellent lift systems to get you from A to B without any hassle. Self catering holiday rental accommodation in The Three Valleys is endless, with plenty of ski chalets in The Three Valleys and ski apartments to rent in The Three Valleys.
Found 9 holiday rentals in The Three Valleys.
France
>
Rhone / French Alps
>
Savoie
>
The Three Valleys
>
Meribel
Chalet Everest. A traditional Savoyard style chalet, just 5 minutes walk from Meribel Centre. The chalet can accommodate up to 15 people in 6 bedrooms, all of which have full en-suite facilities. Most bedrooms have balconies with commanding views.
France
>
Rhone / French Alps
>
Savoie
>
The Three Valleys
> LA TANIA
Hi, my name is Nick and I own and run Chalet Juba which is a catered ski chalet in La Tania at the heart of the Three Valleys. Many guests return year after year and we love welcoming new guests.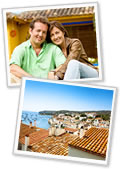 Advertise your property on this page
Be the first property to be listed on this page - instant online activation.
Click here to register >
Testimonial
"I've just got my first booking through Alpha Holiday Lettings. I really like this site - it has big photos, is clear, easy to use and Tom is very helpful. I look forward to many more bookings with you!"
Maureen McCowen, Property 11214