Villas In Cancun
Found 3 holiday rentals in Cancun.
Mexico
>
Yucatan Peninsula
>
Mayan Riviera
>
Cancun
> Cancun Hotel Zone
Villas Nizuc is a 32 unit beachfront condominium right in the Hotel Zone of Cancun. It is ideal for families, up to 3 couples or adult friends who want to stay in a large, completely furnished & equipped condo with our own maid, security, etc.
Mexico
>
Yucatan Peninsula
>
Mayan Riviera
>
Cancun
Our beautiful condo is located in about the middle of the complex. It is close to the pools, the beach and the grocery store on the complex. The complex is wheelchair friendly., altho our condo is two levels, with 3 bedrm and 2 baths on ground floor.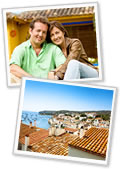 Advertise your property on this page
Be the first property to be listed on this page - instant online activation.
Click here to register >
Testimonial
"I've just got my first booking through Alpha Holiday Lettings. I really like this site - it has big photos, is clear, easy to use and Tom is very helpful. I look forward to many more bookings with you!"
Maureen McCowen, Property 11214