Villas In Pattaya
Found 3 holiday rentals in Pattaya.
Thailand
>
East Thailand/Pattaya
>
Chon Buri Province
>
Pattaya
> Jomtien
The pool area is large, and the pool itself is very well designed, with underwater lighting, and non-slip flooring around the pool. The edges of the pool are lined with established coconut and palm trees, providing shade and privacy.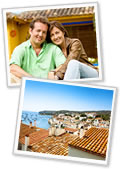 Advertise your property on this page
Be the first property to be listed on this page - instant online activation.
Click here to register >
Testimonial
"I've just got my first booking through Alpha Holiday Lettings. I really like this site - it has big photos, is clear, easy to use and Tom is very helpful. I look forward to many more bookings with you!"
Maureen McCowen, Property 11214