Villas In Runaway Bay
Found 3 holiday rentals in Runaway Bay.
Jamaica
>
North Jamaica Coast
>
Runaway Bay
> St Ann
Whistling Villa has 4 large airconditioned bedrooms with ensuite bathrooms and walk in closets.The villa has a private pool, and is ideal for families,friends,meetings,and special ocassions.
Jamaica
>
North Jamaica Coast
>
Runaway Bay
> St. Ann's
Tranquility and relaxation awaits you at Olcam Lodge, a luxurious, newly refurbished 5 bedroom property, adjoining Breezes International 18 hole golf course and with 29ft swimming pool and private beach access.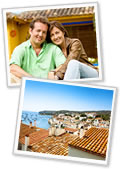 Advertise your property on this page
Be the first property to be listed on this page - instant online activation.
Click here to register >
Testimonial
"I've just got my first booking through Alpha Holiday Lettings. I really like this site - it has big photos, is clear, easy to use and Tom is very helpful. I look forward to many more bookings with you!"
Maureen McCowen, Property 11214