Villas In Westhaven
Found 1 holiday rentals in Westhaven.
USA East Coast
>
Florida
>
Orlando Disney Area
>
Davenport
>
Westhaven
> Champions Gate/Disney
Beautiful spacious 4 bedroomed villa with private pool and spa which is close to all the Disney attractions and the many golf courses the area has to offer. Two master suites and two twin room with shared bathroom. Large games room. Shops nearby.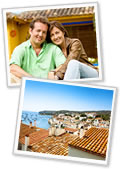 Advertise your property on this page
Be the first property to be listed on this page - instant online activation.
Click here to register >
Testimonial
"I've just got my first booking through Alpha Holiday Lettings. I really like this site - it has big photos, is clear, easy to use and Tom is very helpful. I look forward to many more bookings with you!"
Maureen McCowen, Property 11214