Cottages In Shirwell
Found 1 holiday rentals in Shirwell.
England
>
West Country
>
Devon
>
Barnstaple
>
Shirwell
> North Devon
Abscott Cottage has been designed as a luxurious North Devon holiday home with sumptuous open plan, accommodation for six people. Three bedrooms (double or twin)– each with an en suite. Beaches, countryside and Exmoor all within easy reach.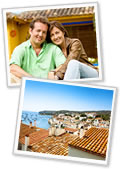 Advertise your property on this page
Be the first property to be listed on this page - instant online activation.
Click here to register >
Testimonial
"I've just got my first booking through Alpha Holiday Lettings. I really like this site - it has big photos, is clear, easy to use and Tom is very helpful. I look forward to many more bookings with you!"
Maureen McCowen, Property 11214